New Yorkers that reside in New York City are also eligible to receive a city-level EITC benefit equal to 5 percent of the federal EITC.
The below graph shows what this program looks like when stacked on top of the federal and state programs.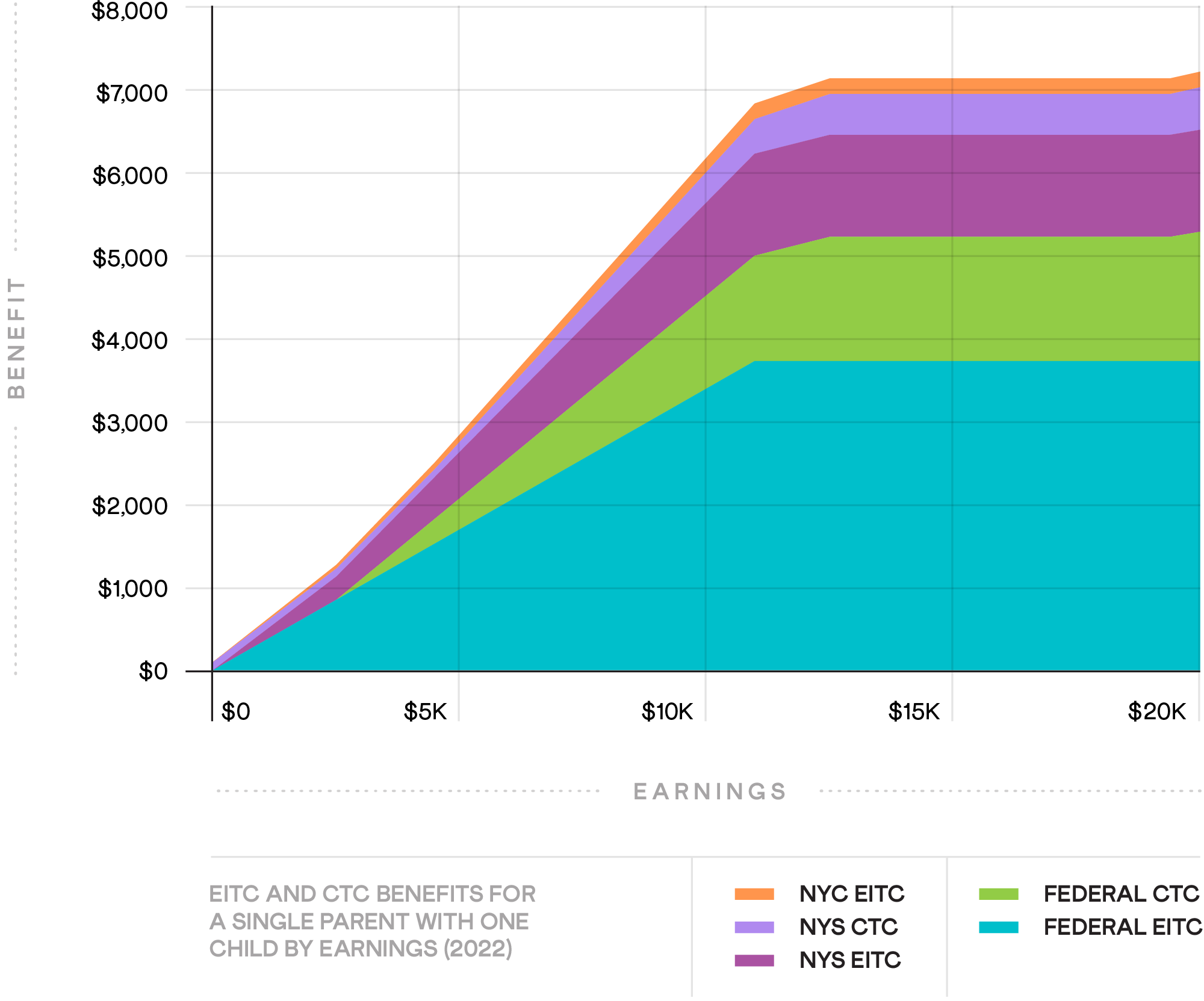 ---
States and municipalities should not design their tax credits to mirror the phase-in structure of the federal tax credits. Phasing in the benefits in this way causes severe child poverty without increasing employment at all.
States should instead design their tax credits so as to counteract the exclusion of poor children in the federal EITC and CTC.
---
For example, New York State should scrap its current CTC and EITC and replace it with a new NYS CTC that fills in the gap left by the federal programs. The below graph illustrates what this would look like if the new NYS CTC was designed so as to ensure that all low-income parents were eligible for the maximum amount available under the Federal EITC and CTC.