The Department of Labor released its weekly Unemployment Insurance (UI) report earlier today. This is the last report before pandemic unemployment benefits are eliminated across the entire country on September 6 and thus gives us the best indicator of how many people will be affected by the cuts.
In today's report, we learn that 9.2 million people are currently receiving benefits from either the Pandemic Emergency Unemployment Compensation (PEUC) program or the Pandemic Unemployment Assistance (PUA) program. Another 0.1 million filed an initial claim for PUA in the last week.
According to the Census Household Pulse Survey, the average household that is receiving UI benefits has 3.8 members in it. This means that around 35 million people (10 percent of the US population) live in households that are scheduled to lose unemployment income in just 4 days.
These are not small cuts either. Based on what happened in the states that already cut these benefits, we know that around half of those on UI will see their benefits drop to $0 while the remaining half will see their benefits cut by $300 per week, which is equivalent to $15,200 per year. Those formerly on UI will also cut their spending by about $145 per week ($7,540 annually), which will have negative effects on the revenue and employment of the businesses they patronize.
The extent of the carnage we are about to see is far greater than had previously been predicted. I did some simple math about a month ago that suggested that, in a best case scenario, 20 million people live in households that would be hit by these cuts. The actual number now appears to be 75 percent higher at 35 million.
These UI cuts are happening at the same time that the Delta variant of COVID is rampaging through the country, causing a massive spike in COVID cases, hospitalizations, and deaths. Indeed, the COVID situation is far worse right now than it was a year ago when the severity of the pandemic was thought to justify the pandemic unemployment benefits.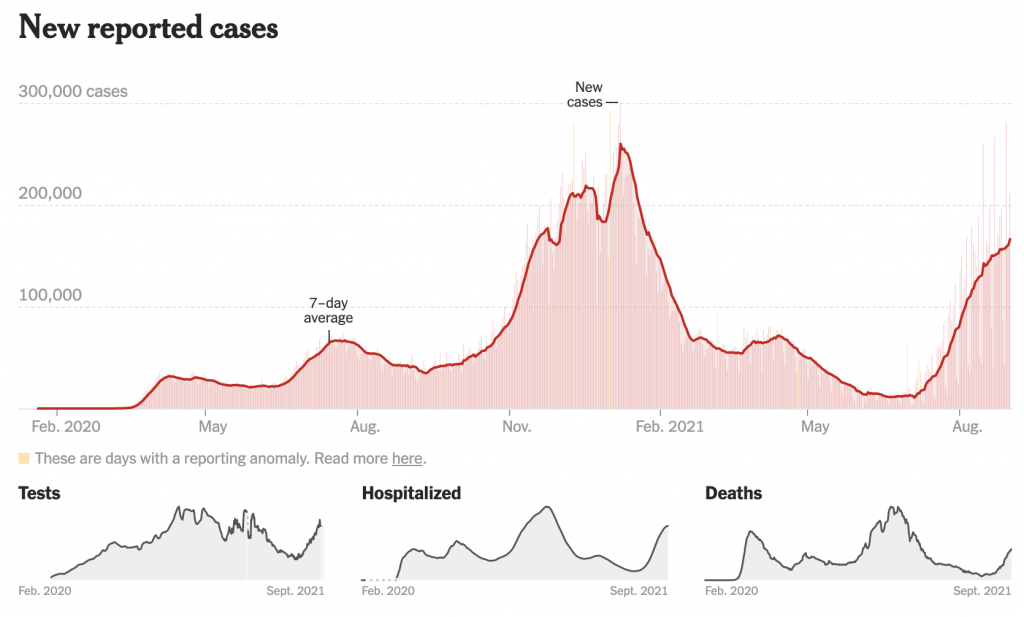 On top of all of this, the economy still has 5.7 million fewer jobs than it had before the pandemic, a gap that it would take 5 to 6 months to close even in good times, let alone in the middle of a raging pandemic. Cutting the benefits will not close that gap any faster. It will just push 35 million people off a financial cliff for no reason at all.